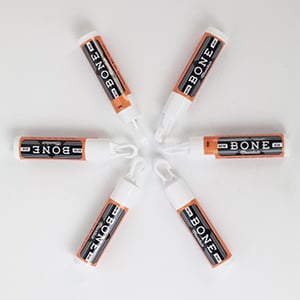 You May Also Like »
Bone Mountain's "World Famous" Lip Balm - 6 Pack
$

14.99
The world famous Bone Mountain, vanilla flavored lip balm. Smooth and soothing with standard cap.
Six lip balms included.
***According to the definition of gluten free & according to The FDA's regulation that mandates that in order to label a product "gluten-free" it must contain less than 20 parts per million of gluten-or .0020% of gluten Admints & Zagabor's beeswax lip moisturizer product is gluten free.